Are you curious about the art of smoking foods? Whether you're a seasoned chef or a backyard BBQ enthusiast, understanding the difference between hot and cold smoking is essential. Both methods add a unique flavor and tenderness to your favorite meats and fish, but the techniques and temperatures involved are quite different. In this article, we'll break down the key distinctions between hot and cold smoking, so you can elevate your next grilling session to new smoky heights. Let's dive in!
Definition of Hot and Cold Smoking
Hot smoking and cold smoking are two different methods of flavoring and preserving food through the process of smoking. Both methods involve exposing food to smoke over a period of time, but they differ in terms of temperature, cooking process, type of food, smoking time, preservation, flavor profile, equipment required, and safety considerations.
Temperature Range
Hot Smoking
Hot smoking typically involves cooking food at temperatures between 180°F and 250°F (82°C and 121°C). It is called "hot" smoking because the food is cooked and smoked simultaneously. The heat generated by the smoking process helps to fully cook the food while infusing it with a smoky flavor.
Cold Smoking
On the other hand, cold smoking is done at much lower temperatures, usually below 90°F (32°C). The purpose of cold smoking is not to cook the food, but rather to enhance its flavor and preserve it. Cold smoking requires a separate smoking chamber or apparatus to keep the heat away from the food, as the focus is solely on creating a smoky environment.
Cooking Process
Hot Smoking
In hot smoking, the food is placed directly in the smoker, where it is exposed to both smoke and heat. The cooking process starts as soon as the smoke begins to penetrate the food, cooking it thoroughly and creating a delicious outer crust or bark.
Cold Smoking
Cold smoking, on the other hand, does not cook the food. Instead, it gives it a subtle smoky flavor and preserves it by dehydrating it slightly. The cooking process is separate, and the cold-smoked food must be cooked or prepared in another way before it can be consumed.
Type of Food
Hot Smoking
Hot smoking is suitable for a wide range of foods, including meats, poultry, fish, and even vegetables. This method of smoking adds both flavor and moisture to the food, making it a popular choice for items like brisket, ribs, or chicken.
Cold Smoking
Cold smoking is primarily used for preserving and flavoring foods that are already cooked or cured. This method is commonly used for items like bacon, ham, sausages, or cheese. The low temperature allows the smoke to permeate the food without significantly altering its texture or cooking it further.
Smoking Time
Hot Smoking
Hot smoking usually requires a shorter smoking time compared to cold smoking. The cooking process is happening simultaneously with the smoking, so the overall smoking time depends on the size and thickness of the food being smoked. Typically, hot smoking can take anywhere from one to several hours, depending on the desired level of doneness.
Cold Smoking
In contrast, cold smoking is a longer process that can take anywhere from several hours to several days. Since the focus is on flavor rather than cooking, the smoke needs more time to slowly infuse into the food. Cold smoking allows for a more subtle and delicate smoky flavor to develop over time.
Preservation
Hot Smoking
Hot smoking does provide a certain level of preservation due to the combination of heat and smoke. The heat kills bacteria and pathogens, making the food safer to consume. However, hot-smoked foods need to be refrigerated or consumed promptly since they are not fully preserved for long-term storage.
Cold Smoking
Cold smoking is primarily used for preservation purposes. The smoke acts as a natural preservative, inhibiting the growth of bacteria and other microorganisms that can spoil food. When combined with proper storage techniques, cold-smoked foods can be stored for longer periods without the need for refrigeration.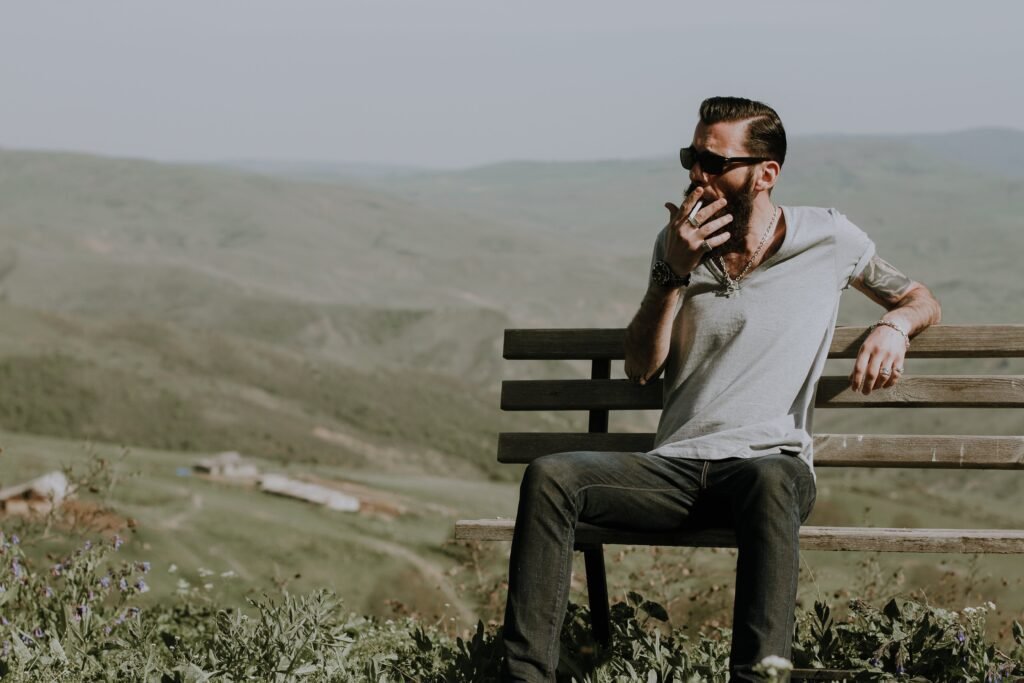 Flavor Profile
Hot Smoking
Hot smoking creates a robust and bold smoky flavor in the food. The high heat causes the wood or wood chips to produce intense smoke, resulting in a stronger smoky taste. The flavors can vary based on the type of wood used, such as hickory, apple, mesquite, or cherry, which can add their unique characteristics to the food.
Cold Smoking
Cold smoking produces a much milder and delicate smoky flavor. The lower temperature allows for a slower release of smoke, resulting in a more subtle taste. Cold-smoked foods often have a smooth and smoky essence that enhances the natural flavors of the food without overpowering them.
Equipment Required
Hot Smoking
To hot smoke food, you will need a smoker or grill with a heat source, such as charcoal, gas, or electric. The smoker should have temperature controls to maintain the desired heat level. Wood chips or chunks are used to generate the smoke, which adds flavor to the food.
Cold Smoking
Cold smoking requires specialized equipment to maintain the low temperatures necessary for the smoking process. A cold smoke generator or a dedicated cold smoking chamber is utilized to keep the heat away from the food while still allowing smoke to permeate it. This prevents the food from cooking while still absorbing the desired smoky flavors.
Safety Considerations
Hot Smoking
When hot smoking, it is crucial to ensure that the food reaches the proper internal temperature to eliminate any harmful bacteria. Use a meat thermometer to ensure thorough cooking, especially for meats like poultry and pork. It is also important to handle the hot smoker carefully to prevent any accidental burns.
Cold Smoking
Cold smoking poses its own set of safety considerations. Since the food is not cooked during the smoking process, it is essential to use properly cured or precooked ingredients. This reduces the risk of raw or undercooked food being consumed. Additionally, attention must be paid to maintaining a safe temperature range to prevent the growth of harmful bacteria in the food.
Popular Foods for Hot and Cold Smoking
Hot Smoking
Hot smoking is popularly used for a variety of foods. Some popular choices include ribeye steaks, pork ribs, whole chickens, salmon, trout, and even vegetables like corn or mushrooms. The combination of heat and smoke creates a delicious, fully cooked, and flavorful end result.
Cold Smoking
Cold smoking is commonly used for foods that benefit from a subtle smoky flavor and preservation. Popular cold-smoked foods include bacon, ham, sausages, smoked salmon, cheese, and even nuts. These items can then be used in various recipes or enjoyed on their own as a flavorful addition to meals or snacks.
In conclusion, hot smoking and cold smoking, despite sharing the same smoking technique, offer distinct differences in terms of temperature range, cooking process, type of food, smoking time, preservation, flavor profile, equipment required, and safety considerations. Both methods provide unique flavors and preservation capabilities, allowing you to explore and experiment with different techniques to create delicious smoked dishes. Whether you prefer the boldness of hot smoking or the delicate subtlety of cold smoking, there is a smoking method suited to enhance your culinary creations.